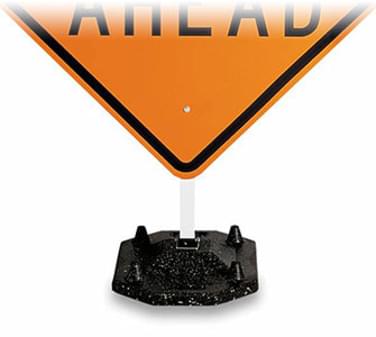 Modular Design
The Phoenix Sign Stand is designed with a pre-drilled square upright to accommodate multiple hole patterns found in most size signs. The Phoenix offers a simple and easy way to mount signs that are different sizes and shapes to a single sign stand with no fuss. You can raise and lower signs anywhere along the six-foot long upright for more flexibility. The recycled rubber base with steel plate firmly grips the road surface, while presenting a narrow profile.
The Phoenix Sign Stand is NCHRP-350 certified, with a 48" × 48" .080 aluminum sign, as well as, other size signs and with optional barricade light and flags.
Two Phoenix Sign Stands can also be used to support barricade panels to create a Type III Barricade.
---
Recycled Rubber Base
---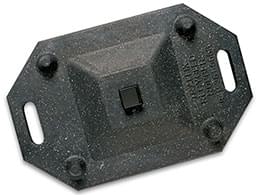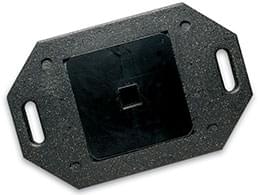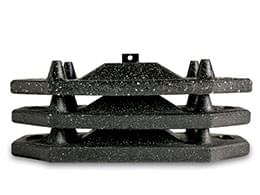 ---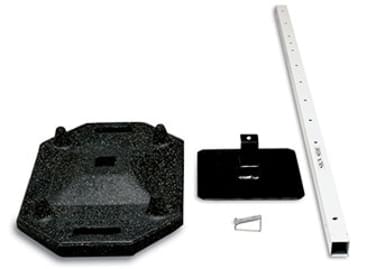 Simple and Flexible
Ease and flexibility come to mind when assembling the Phoenix Sign Stand. Simply place the pre-assembled recycled rubber base and steel base plate on the ground and insert the square upright into the center opening and secure it with the steel locking pin. Once this is complete, you can attach a multitude of sign configurations to the Phoenix Sign Stand.
The Phoenix Sign Stand consists of four components:
6' long pre-drilled square upright
Steel Base Plate
Recycled rubber base
Steel locking pin
Each individual component can be replaced if damaged.
---